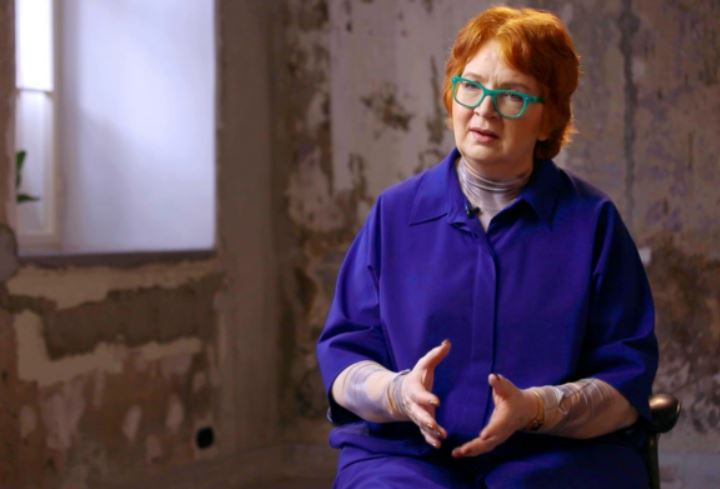 On March 10th MEP Yana Toom was a guest of the BBC World Questions radio programme dedicated to Estonian topics and issues.

The programme host Jonny Dymond was joined by a panel of Estonian politicians and opinion formers who fielded urgent questions from across the country, including MEP Yana Toom. In answer to the question why NATO wouldn't interfere in Ukraine she said: "We have to understand that direct military conflict with Russia will mean for NATO a real threat of nuclear war, and nobody wants it. We may seem weak, but in fact we are not. A few days before the war, President Zelensky said that it would take at least 13 years for Ukraine to be ready to join NATO. Today all we can do to avoid the bigger war is to help Ukraine like we do now."
Do you feel that the solidarity of NATO and the EU in the event of Russian aggression towards the Baltic will be unconditional? "Absolutely." Yana Toom said. "We are a member of NATO and the EU, a part of both unions, and these unions will stand for us. Estonia has raised a significant amount of money for military expenses, it's almost 2,5% of GDP now. In a way, Putin's aggression united the West to a degree we have never witnessed before. Previously I was on the sceptical side, I was with the people who spoke of a European army, of the growing dependence on the US. Some years ago President Macron called NATO "brain-dead", and I thought he was right. But you won't hear these words now.»
Are Estonian Russians in Estonia loyal to the Republic? «I would say so-so. I believe they are loyal, but recently I had very unpleasant discussions with some of them. We as a community have certain problems. We have 68,000 non-citizens, we have officially 80,000 Russian citizens – in fact, I guess, even more, for we don't have adequate statistics from the Russian Embassy and some people have dual, Estonian and Russian citizenship. When today people say: "But we have problems, we are discriminated against," - my question is: "Do you agree that someone will come and solve your problems by bombing you?" This is where the discussion ends. But we still have certain problems, just these are not about loyalty. The problems are about media, about not having adequate communication. For example, we don't have a single Russian-language daily newspaper in Estonia, imagine that, and only one such weekly that has a small circulation and is owned by a Russian media company. The Estonian Russian-language TV channel has only three hours of original content per day. So we banned all Russian TV channels with the effect that Estonian Russians, especially the elderly, don't have a single alternative. This is a mistake we have made, and I want to believe we will learn this lesson and create some decent alternatives."
Are the russophone minority happy in Estonia? "The Estonian Russian minority is not a structure with a board of directors. We are very different. Some of us are Estonian citizens, both naturalised and by birth, some of us are non-citizens and basically stateless, some of us are Russian citizens. Of course in the situation of war, the Russian citizens that permamently live in Estonia are extremely concerned. One small personal example: some days ago I was in the plane in Copenhagen airport and some 40 NATO soldiers came aboard to fly to Estonia. I was sitting there in the back watching the soldiers and thinking that I approach a certain line. I have a nephew in Russia, my sister's son, he is 32 years old, just like my own son. And the day may come when these two men will fight with each other. This is a really scary prospect. Another thing: if there is war with Russia, what will happen with Russian citizens in Estonia? Will we put them into internment camps like America did with Americans of Japanese descent during WW2? We should talk with these people, we should communicate with them internally. This is very important."
The othet guests of World Questions were former President of Estonia Kersti Kaljulaid, MP Marko Mihkelson, and Director of the Estonian Foreign Policy Institute Kristi Raik. Among other topics discussed in the programme were the Estonian Green Deal prospective, the same-sex marriages and the know-how that can advantage Estonia in the future. Listen to the BBC programme World Questions here.